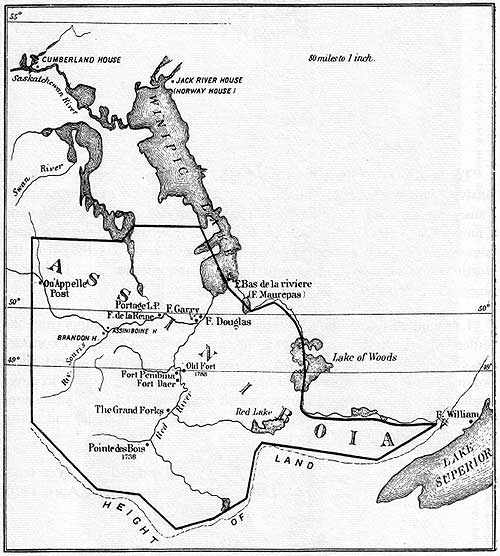 The Peguis Selkirk Treaty. It's the first Treaty signed in western Canada and it was signed before there even was a Canada. It marks the beginning of the relationship between First Nations and the Crown in western Canada.
It shaped not only Winnipeg and Manitoba but also the nation itself. Thomas Douglas, 5th Earl of Selkirk, and five First Nations' chiefs, led by Chief Peguis, put ink to paper 200 years ago on July 18, 1817 at Lord Selkirk's Hudson's Bay Company post – Fort Douglas on what is now Waterfront Drive. Historically it has been known as "The Selkirk Treaty" but it should be referred to as "The Peguis Selkirk Treaty", and that's the term we will use. The Treaty conforms to the spirit of the Royal Proclamation of 1763 which provided a constitutional framework for Indigenous land entitlement and has been referred to as 'Canada's Indian Magna Carta'. Although it made the Red River Settlement possible, and the original document is housed here in Winnipeg at the Hudson's Bay Archives, very few of us even know about it. That is about to change.
In today's spirit of reconciliation, a committee of 35 volunteers representing more than 20 indigenous and settler organizations is Honouring The Spirit of 1817 by commemorating The Peguis Selkirk Treaty. The committee is co-chaired by Bill Shead of Peguis First Nation (and former Mayor of Selkirk) and John Perrin of The Scottish Heritage Council of Manitoba. The committee is working to raise public awareness and honour the visionary leadership and friendship of Chief Peguis and Lord Selkirk leading to the signing of the 1817 Treaty.  In agreeing to the terms of their Treaty they promoted the "peace, order and mutual cooperation" which characterizes Manitoba's unique history.
Lord Selkirk of Douglas to join Commemorations of Peguis Selkirk Treaty in visit to Manitoba July 16 – 22, 2017:
On the  200th Anniversary, the committee also wants to bring attention to the long term relationship initiated by the Treaty which has been sustained over the years between generations of Lord Selkirk's descendants and generations of Chiefs at Peguis. The committee has planned numerous events revolving around a visit to Manitoba of the current 11th Lord Selkirk, who has accepted an invitation from Manitoba First Nations led by the Chief of Brokenhead Ojibway First Nation Jim Bear, The Scottish Heritage Council of Manitoba and other settler organizations represented by the committee. There will be an array of free public events running from Sunday July 16 through Saturday July 22 in Winnipeg, Selkirk, St. Boniface, St. Peter's Reserve and the Peguis and Brokenhead First Nations.
View our calendar of events